Sumo Emperor Beanbag Chair
Oh, it's that time of year again. Drop that tie! Put down that cologne! You need to get your Dad something he'll really enjoy this Father's Day and we have just the ticket: our 2013 Father's Day Electronics Gift Guide. If you can't find something for Dad on this page then you're not trying hard enough—or you really really like ties. From radios, to toys, to gizmos and home theater, our 2013 Father's Day Gift Guide has something for every electronics-loving father on the planet. After you peruse our list, let us know what you got your Dad by posting it on our Facebook page.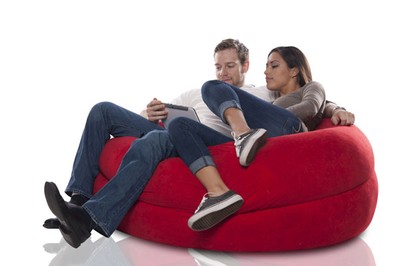 If you're looking to get your husband something for Father's Day, then this might be a somewhat self-serving gift. The Sumo Emperor beanbag chair is made for two and it's a really unique design that will bring any two people closer together.
Share this:
Recent Posts